Highlights
40 years of CRHEA (06/2022)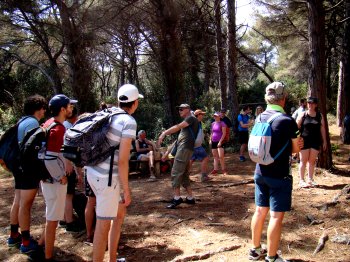 The CRHEA celebrated the 40th anniversary of its establishment in Sophia Antipolis on the island of Sainte Marguerite. This beautiful day allowed to remember the history of the laboratory since its creation and for some to discover the largest of the Lérins islands off the coast of Cannes thanks to a treasure hunt followed by a well-deserved relaxation break.
Back at the laboratory, the evening was an opportunity to see some former staff who have made CRHEA history since its creation during a convivial buffet.
Inauguration of the ACT-M Transmission Electron Microscope (04/2022)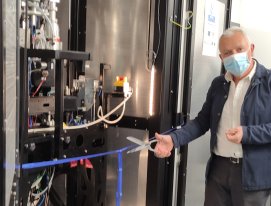 CRHEA has acquired, as part of the ACT-M (Advanced Characterization Techniques for Materials) consortium, which brings together 7 laboratories and 1 company within the perimeter of the University of the Côte d'Azur, a latest-generation scanning transmission electron microscope. This microscope (Thermo Fisher Spectra 200) allows very high spatial resolution imaging coupled with high sensitivity chemical analysis. The inauguration of this equipment was coupled with the Materials Day of the Côte d'Azur University from 03/31 and 04/01/2022. The inauguration took place in the presence of Alain Schuhl, Deputy Director General for Science of the CNRS, Jeanick Brisswalter, President of the Université Côte d'Azur, Thierry Dauxois, Director of the Institute of Physics of the CNRS, Clara Herer, CNRS Regional Delegate, Yuki Tojima, IMRA Europe Director and Georges Botella, Regional Advisor for the South Region.
☛ Read more about ACT-M project...
Highlights 2021 (01/2022)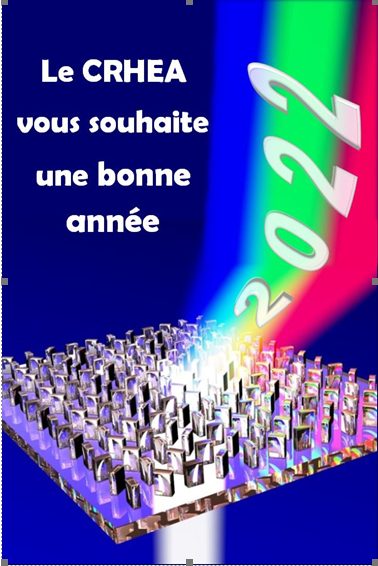 CRHEA wishes you all the best for 2022.
The 2021 CRHEA highlights brochure is available.
☛ Read the content...