Highlights
MT180 : An award-winning CRHEA student (03/2021)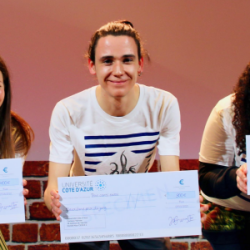 Côte d´Azur University organized on Wednesday March 17 the 8th local edition of the national competition "My thesis in 180 seconds" live from the Maison de l'Etudiant. Max Meunier, currently doing a thesis at CRHEA, is one of the two first prizes of the jury and will represent Université Côte d'Azur in the semi-final on April 1st.
☛ See the video... (fr)
New method for adjusting the polarization properties of fields diffracted by a metasurface over a very wide spectral band (02/2021)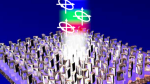 CNRS-CRHEA researchers led by Patrice Genevet have developed a non-dispersive holographic metasurface. Their device is capable of converting a beam of linearly polarized light into a holographic image having arbitrary output polarization over unlimited bandwidth.
☛ Read more... (en)