Highlights
Le CRHEA recherche des candidats pour un poste de chargé de recherche (11/2017)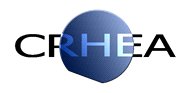 Dans le cadre de la campagne de recrutement CNRS 2018 et dans un contexte de poste colorié en section 3, le CRHEA recherche un profil « épitaxie de semiconducteurs », avec une option possible sur les matériaux topologiques. Un autre profil recherché, en lien avec un poste colorié en section 15, porte sur la « croissance d'oxydes fonctionnels ». Contact :
Jean-Yves Duboz
ou tout autre
chercheur du CRHEA
que le candidat pourrait connaitre.
«Band gap semiconductor nanostructures - Nanostrukturierte Halbleiter mit Bandlückenmodulationen (11/2017)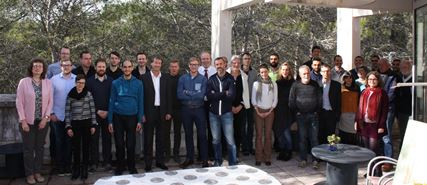 The annual colloquium of the Franco-German doctoral college CDFA-05-06 held at CRHEA on Friday, November 10, 2017. Students and researchers from the University of Bochum (Germany) and CRHEA are found in Valbonne to discuss scientific topics ranging from quantum dots to nonlinear optics through Zinc oxide or graphene. You can discover the photos
here
and
here
. See you See you in 2018 at Bochum !
Crhea and EasyGaN are featured in the November 2017 "Open Access Government" Magazine (11/2017)

The essential role of CRHEA in the emergence of a GaN on Si sector in France is highlighted in an article published on page 226 in the November 2017 edition of the "Open Access Government" magazine. You can discover it
here
. The complete magazine, with an editorial by Minister F. Vidal, is available on this link:
www.openaccessgovernment.org
Startup : EasyGaN, born from an ANR project of CRHEA (06/2017)

Twenty years of R&D have led to the creation of France-based
startup EasyGaN
and the researchers involved are paving the way to novel and exciting developments in the field, including new products and knowledge.
See EasyGaN website...
Project : GoSiMP project starts in CRHEA (02/2017)
GoSiMP is a project dedicated to the optimization of the growth of AlGaN/GaN HEMTs on Silicon and transistor process developments for power applications at 40 GHz and beyond. The project was proposed by CRHEA with two academic partners, IEMN (Lille) and GREMAN (Tours). It is supported by French DGA in the frame of the ANR ASTRID 2016 program.
Read more...